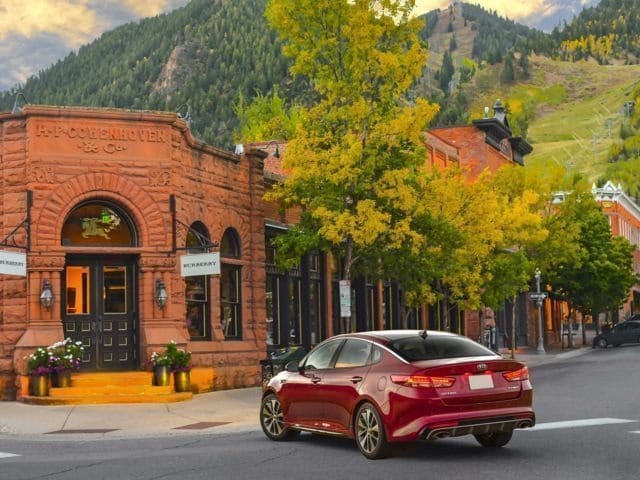 Envision yourself here--now imagine paying less than $300/mo for it

If no amount of spring cleaning can make your clunker look fresh and new again, it may be time to consider a new car.

But, I can't afford a new car!
Think again: with springtime lease deals on new Kia cars, hatchbacks, SUVs, and minivans at Ricart Kia in Groveport, it's easy for drivers in the greater Columbus area to get behind the wheel of a brand-new car or crossover, for hundreds of dollars less per month than buying.
I've never leased a car before--isn't it like renting?
While technically renting a car and leasing a car do have some similarities (you are paying a monetary amount to drive a vehicle that you do not own) leasing is a much more practical option than renting if you plan to drive the car for longer than a week.
And leasing a new Kia Soul, Sportage, Optima, or Forte is an exceptionally practical option, because Kia frequently offers the best 36-month new-car lease deals on the market.
Leasing gives you the opportunity to drive a car for up to three and a half years (longer, in some cases), while only having to pay for what you use--the value of the car lost over that period of time. For many vehicles, a lease is less than $300/month, while select Kia models on special can be leased for less than $200/mo.
If you have a trade-in, you can push those payments down even lower.

This is sounding pretty good.
While leasing isn't the best fit for absolutely every driver (but what is?) it does offer a lot of benefits for drivers who:
Can't afford to buy a new car
Don't want to buy a used car
Drive less than 30,000 miles per year
Take pretty good care of their vehicles
Would like to trade up to a new car every 3 year or so years

?Sound like a good fit for you?
Learn more about leasing, or contact Ricart Kia to chat about your lease options near Columbus.