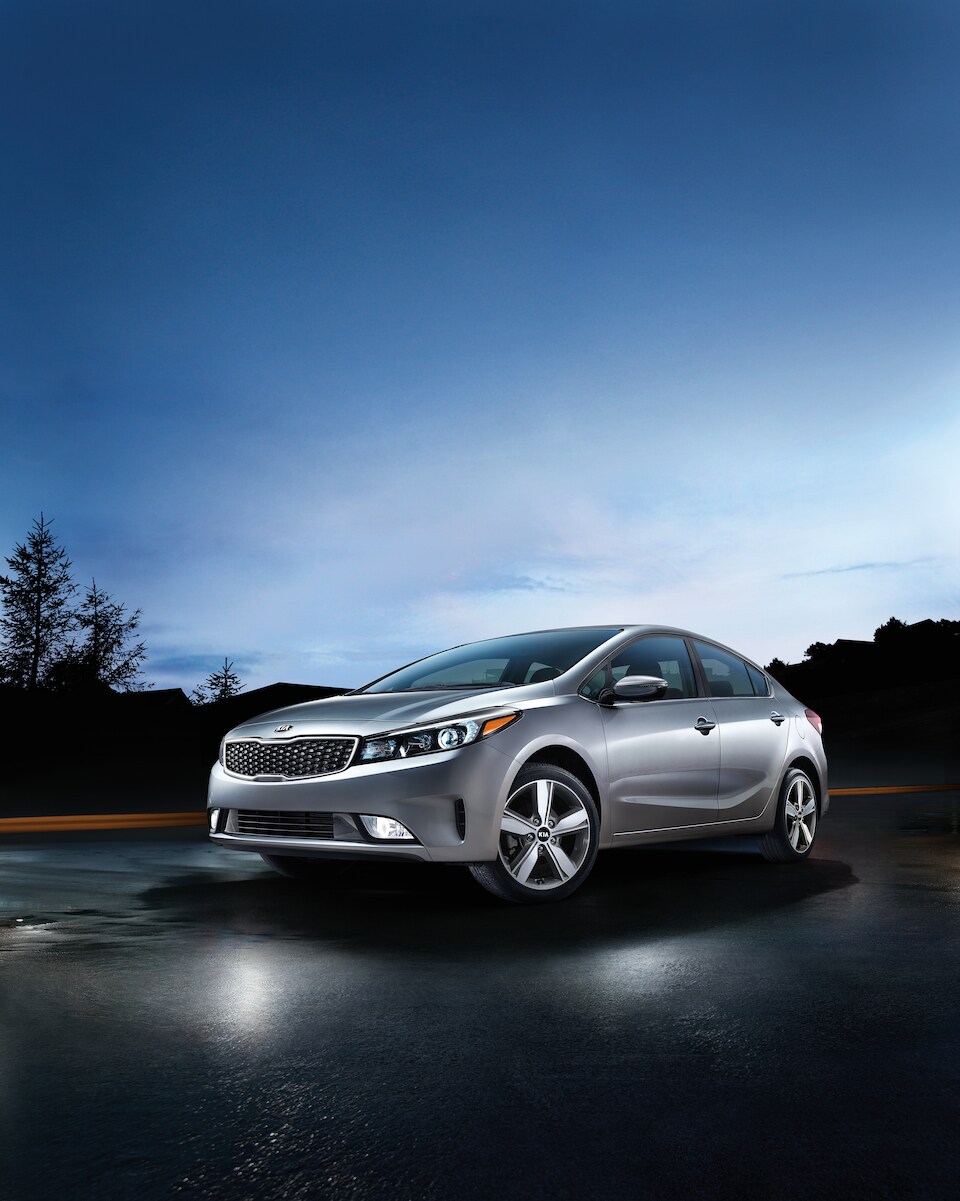 Available as a Sedan or Hatchback Model, The 2018 Kia Forte Delights Drivers with Comfort and Excitement
The 2018 Kia Forte is a stylish and accommodating compact model that drivers can enjoy driving for work and play. Whether you need a cost-effective and efficient vehicle to make it possible to get to work on time every day, or an exciting performance vehicle with sporty stylings and an eagerness to excite, the 2018 Kia Forte is designed, equipped and priced to please. Learn all about the incredible opportunity for excitement that awaits you behind the wheel of the 2018 Kia Forte by visiting Ricart Kia in Groveport today!
The 2018 Kia Forte Offers Stylish Versatility as a Hatchback or Sedan Model
The 2018 Kia Forte sedan offers young professionals and family drivers alike a comfortable and spacious environment to enjoy and get comfy in, but it's also available as a five-door European-styled hatchback model called the Kia Forte5. This stylish hatchback model increases the Kia Forte's cargo capacity from 14.9 cubic feet to 23.2 cubic feet, and it offers plenty of options for exciting performance and turbocharged exhilaration under the hood. Whether you drive a Kia Forte sedan, or Kia Forte5 hatchback, you will be treated to a comfortable and enjoyable interior, with the latest in comfort and safety features at your disposal; including blind-spot monitoring, rear cross-traffic alert, and automatic emergency braking as available options.
Test Drive the 2018 Kia Forte at Ricart Kia in Groveport
The 2018 Kia Forte offers drivers from Columbus and beyond the chance to drive an exciting and stylish vehicle that is considered a compact model in name only. What you get out of the 2018 Kia Forte is so much more than you'd expect to find for the price, as you can enjoy premium comforts and exciting performance for a fraction of what you'd expect a vehicle of this quality to cost. Visit Ricart Kia for a test drive, and you'll be driving home your 2018 Kia Forte from Ricart Kia before you know it. We can't wait to see you at Ricart Kia!